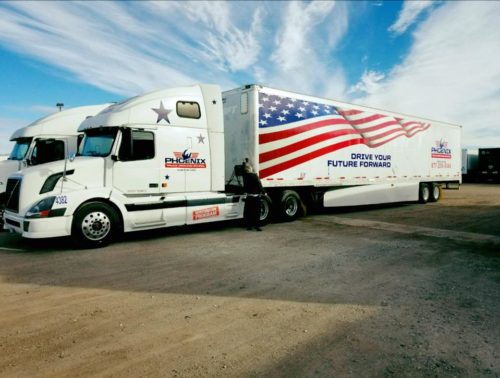 Specializing In Reintegration
Phoenix Truck Driving School is a private, post-secondary educational institution serving active military, veterans and families. Our mission is to offer students the opportunity to develop both the technical knowledge and the personal skills that companies seek. From helping you find resources to finance school, to assisting with job placement, your success is important to us. Come tour our on-post facility and meet one-on-one with our advisors.

Our Truck Driving School Team
Phoenix Truck Driving School employs only experienced drivers as instructors. These dedicated professionals receive on-going training in various teaching techniques to ensure students receive a first-rate education. We continuously study and evaluate student outcomes and institutional goal achievement and use these to improve our efforts for our students, staff, employers, and the community.
Truck Driving Affiliation Memberships
The American Trucking Association (ATA)
ATA Safety Management Council
National Safety Council
Commercial Vehicle Training Association
The Driver Employer Council of America
Call Today to Get Started
Call 877-206-8344 to find out how soon you can get started.  One of our advisors will walk you through the process of obtaining your CDL and explain how we can help you seamlessly transition into the lucrative trucking industry.